Shop Hiatus: We've taken the decision to take a little break from Ollie's Pet Boutique. We will be closed until further notice. Jonathan & the Sausages.
Unique
one off
finds &
renowned
canine brands!


Free Shipping
is back for all Irish Orders
over €50.00!
Natural, Healthy & Locally produced Treats for your Dog!

Free Local Delivery
- next day drop-off for Ratoath, Ashbourne & Dunshaughlin!

New

+

Toys

+

O&P

+

Brands

BRAND HIGHLIGHT - SODAPUP & NORSH PET FOODS

| | | |
| --- | --- | --- |
| Lets welcome Sodapup to the boutique! SodaPup specializes in dog toys for power chewers. Thye produce fun & interactive American-made rubber, nylon and TPE dog toys as well as a new line of dog treats. Their dog toys are made for customers who want durable, natural products that are safe and strong. | | |

| | | |
| --- | --- | --- |
| | | Let us introduce you to the wonderful Wild Olive Dog Soaps. Based in the UK, Wild Olive produce 'Big & Little Scruffy' dog soap bars! These soap bars are totally natural for your pooch as well as being vegan friendly and containing no plastics! They come in two varieties which are both excellent for dogs with sensitive skin! |

+
Recent Articles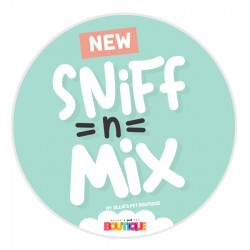 ---
---
---
---
---
Only One Left: Last Chance Products!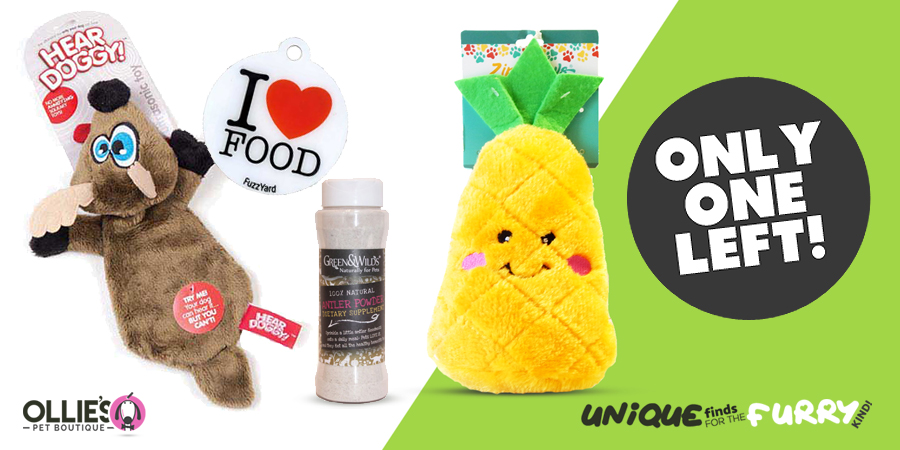 Hello there! We've been getting a few enquiries lately about products that are out of stock. As we do stock 'unique' and 'one of' items sometimes we can't get any more of these back in - though we do try and are always hopeful we can at some point!
We did start to think though of how we could help you guys spot a product you may want and have been putting off purchasing. So we've started to highlight some of our popular products that 'only have one left' instock!. Like the squeaky pineapple dog toy by Zippypaws above. (Penny does have her eye on this one!)
We've add this as well as all products with only one left instock into their own category located here. Shop all our last chance products within this category and watch out for highlighted items on our socials - you could grab an extra discount when they appear! (...Like the Pineapple toy at the moment!)
Regards & Woofs
The Ollie's Pet Boutique Team