Shop Hiatus: We've taken the decision to take a little break from Ollie's Pet Boutique. We will be closed until further notice. Jonathan & the Sausages.
Unique
one off
finds &
renowned
canine brands!


Free Shipping
is back for all Irish Orders
over €50.00!
Natural, Healthy & Locally produced Treats for your Dog!

Free Local Delivery
- next day drop-off for Ratoath, Ashbourne & Dunshaughlin!

New

+

Toys

+

O&P

+

Brands

BRAND HIGHLIGHT - SODAPUP & NORSH PET FOODS

| | | |
| --- | --- | --- |
| Lets welcome Sodapup to the boutique! SodaPup specializes in dog toys for power chewers. Thye produce fun & interactive American-made rubber, nylon and TPE dog toys as well as a new line of dog treats. Their dog toys are made for customers who want durable, natural products that are safe and strong. | | |

| | | |
| --- | --- | --- |
| | | Let us introduce you to the wonderful Wild Olive Dog Soaps. Based in the UK, Wild Olive produce 'Big & Little Scruffy' dog soap bars! These soap bars are totally natural for your pooch as well as being vegan friendly and containing no plastics! They come in two varieties which are both excellent for dogs with sensitive skin! |

+
Recent Articles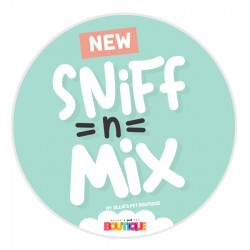 ---
---
---
---
---
New Brand: Teddy's Treats - Natural Dog Treats!

We love finding new treats to share with our customers - especailly new treat brands that are really natural & simple. Teddy's Treat's are just that! Made from simple delicious ingredients such as sweet potato, cranberries, vegetables and the ever popular peanuts! Our dachshunds favourites are the sweet potato cubes & the peanut butter brushes - but I'm sure your doggo will enjoy them all!
They come in 6 varieties at the moment, 5 of which we have in stock on Ollie's Pet Boutique. Take a sniff around the range and let us know your thoughts & your dogs favorite!
Here's a little more info about Teddy, the pooch behind the name & of course his hoomans
"Teddy's Treats was started after Teddy's mommy was unhappy with Teddy's kibble-based diet. After discussing with her vet, she learned that Teddy had too much protein in his diet and that his diet was not as balanced as the kibble brand promised. Due to their busy schedule and small fridge, it was difficult to incorporate cooked food into Teddy's diet, so he had to eat kibble instead. To help make his diet more balanced, his mommy was trying to find vegetable-based treats which would be both nutritious and fun for Teddy, however she was unsuccessful. As a result, Teddy's Treats was born."
You can shop all of Teddy's Treats on our boutique where you will find 5 flavours - while stocks last!. =)
Regards & Woofs,
Jonathan