Unique
one off
finds &
renowned
canine brands!
Natural, Healthy & Locally produced Treats for your Dog!

Free Local drop off next day delivery!
Low Shipping Worldwide from €3.99

...see details

New

+

Toys

+

Irish

+

O&P

+

Brands

BRAND HIGHLIGHT - SODAPUP & NORSH PET FOODS

| | | |
| --- | --- | --- |
| Lets welcome Sodapup to the boutique! SodaPup specializes in dog toys for power chewers. Thye produce fun & interactive American-made rubber, nylon and TPE dog toys as well as a new line of dog treats. Their dog toys are made for customers who want durable, natural products that are safe and strong. | | |

| | | |
| --- | --- | --- |
| | | Let us introduce you to the wonderful Norsh Pet Foods. Based locally in Northern Ireland, Norsh take pride in their all-natural raw freeze-dried treats. With human grade meat & fish and with quick frozen fruit & vegetables going into their products your pets' are getting a high-quality nutritious treat! |

+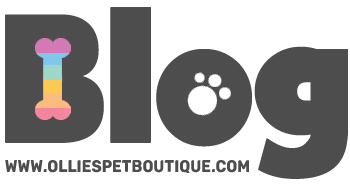 Welcome to the Ollie's Pet Boutique blog! We'll be keeping you up to date on our latest news, product arrivals, offers and discounts plus we'll be posting topical dog related stories and events for your diarys!! #Woof
Recent Articles
---
---
---
---
---
New Brand: Getting to know The Happy Pet Company!

When we introduce a new products and a new brand to our boutique we like to give you guys a bit more information and background to the people behind it and how they've ended up with us. Today we'd like to introduce you to the wonderful Happy Pet Company. Run by the lovely Keri and based here in Dubin, Ireland, The Happy Pet Company make a colourful & modern range of pet toys & beds for your lucky pets. Here to tell you more about her fabulous business is the lady herself, Keri.
Thank you for joining us! First off, tell us a bit about you and your business & what was the inspiration behind it??
"We are a Irish Start Up based in Dublin. Growing up I have always been animal mad especially cats. I came from a buying background and decided to combine the two. I have a keen eye for design and fabrics so I want that to come through in my products."
- What sets your products apart from other pet toys?
"All are unique and designed by yours truly here in Ireland. There is a lot of attention to detail and a specific handwriting to them so that they stand out and are carefully curated in order to have a point of difference from other Toys that are on the market. We also strive to ensure we can deliver good quality products at a fair price."
- Which is your most popular product?
"It varies from phase 1 it would be the Star Toy or the Unicorn Toy. From the new collection people have been raving about the Sugar Skull, Donut and Shamrock."
- What has been a highlight of your journey so far with The Happy Pet Company?
"I love seeing Happy Pets with having fun with toys that I designed and seeing them cosy in one of my beds."
- What does the future hold for The Happy Pet Company?
"We have a stand at the Pet Expo and we are working on new toy designs and beds for the New Year. "
It was lovely hearing from Keri & thank you so much for taking the time to answer these few questions for us! You can shop all our Happy Pet Company products right here, and if you use code HAPPY10 you can grab 10% OFF these until Monday 21st Sept '19.
Regards & Woofs
The Ollie's Pet Boutique Team