Shop Hiatus: We've taken the decision to take a little break from Ollie's Pet Boutique. We will be closed until further notice. Jonathan & the Sausages.
Unique
one off
finds &
renowned
canine brands!


Free Shipping
is back for all Irish Orders
over €50.00!
Natural, Healthy & Locally produced Treats for your Dog!

Free Local Delivery
- next day drop-off for Ratoath, Ashbourne & Dunshaughlin!

New

+

Toys

+

O&P

+

Brands

BRAND HIGHLIGHT - SODAPUP & NORSH PET FOODS

| | | |
| --- | --- | --- |
| Lets welcome Sodapup to the boutique! SodaPup specializes in dog toys for power chewers. Thye produce fun & interactive American-made rubber, nylon and TPE dog toys as well as a new line of dog treats. Their dog toys are made for customers who want durable, natural products that are safe and strong. | | |

| | | |
| --- | --- | --- |
| | | Let us introduce you to the wonderful Wild Olive Dog Soaps. Based in the UK, Wild Olive produce 'Big & Little Scruffy' dog soap bars! These soap bars are totally natural for your pooch as well as being vegan friendly and containing no plastics! They come in two varieties which are both excellent for dogs with sensitive skin! |

+
Recent Articles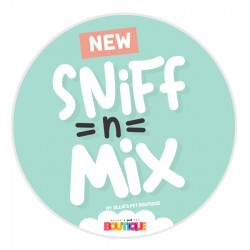 ---
---
---
---
---
New Arrivals: Green & Wilds Natural & Healthy Dog Treats!

G
reen & Wilds are back in stock on Ollie's Pet Boutique!! At last we've managed to to get Green & Wilds tasty dog treats as well as some of their other great products back on the website! It took us a while - lets not mention brexit - but they have arrived! We brought Green & Wilds to Ireland back in 2014 when we launched our boutique and were so happy they are back! Their brand & ethics are great and their products are just natural, healthy and dogs love them!
All their products are sustainably sourced and made with natural ingredients. They produce their Antler Dog Chews from naturally shed free ranging deer. They Provide minerals and are great for cleaning teeth. All their treats are natural healthy alternatives to mass produced products. All their ingredients are 100% natural, no additives at all. Only the best ingredients are used to make some of the best tasting treats available!
We're currently stocking 8 products from Green & Wilds, including:
- Salmon Bakes
- Yakity Yak Chews
- Insect Protein Powder
- Ground Antler Powder
- 'Andy Bag of Anchovies
- Bag of Tiddlers
- Chicken Bakes
- Luv Hearts Treats
Photo: Yakity Yak Chews
You can shop all our Green & Wilds products here on our boutique where you will find everything from tasty fishy treats to chicken & chews - while stocks last!. =)
Regards & Woofs,
Jonathan