Christmas 2022: Last orders for 2022 will be COB on 30th November. Our store will then close unitl 2023. Read More...
Unique
one off
finds &
renowned
canine brands!


Free Shipping
is back for all Irish Orders
over €50.00!
Natural, Healthy & Locally produced Treats for your Dog!

Free Local Delivery
- next day drop-off for Ratoath, Ashbourne & Dunshaughlin!

New

+

Toys

+

O&P

+

Brands

BRAND HIGHLIGHT - SODAPUP & NORSH PET FOODS

| | | |
| --- | --- | --- |
| Lets welcome Sodapup to the boutique! SodaPup specializes in dog toys for power chewers. Thye produce fun & interactive American-made rubber, nylon and TPE dog toys as well as a new line of dog treats. Their dog toys are made for customers who want durable, natural products that are safe and strong. | | |

| | | |
| --- | --- | --- |
| | | Let us introduce you to the wonderful Wild Olive Dog Soaps. Based in the UK, Wild Olive produce 'Big & Little Scruffy' dog soap bars! These soap bars are totally natural for your pooch as well as being vegan friendly and containing no plastics! They come in two varieties which are both excellent for dogs with sensitive skin! |

+
Recent Articles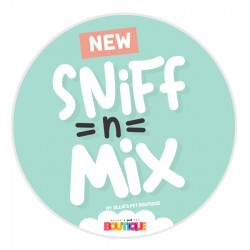 ---
---
---
---
---
Friday Freebies are here!
This Friday we'll be launching our very first 'Friday Freddie' giveaway on Facebook page here! I'm sure everyone knows what this is and how it works but we 'll give you a quick run down of how we are going to manage it!
Every Friday for the forthcoming few weeks we'll be posting an image (like the one above) on our Facebook page at around midday. All you have to to enter the giveaway each week is to like the post and comment with your dogs name and a number of the prize you'd choose if you win, bettween 1 and 10! Details of the current prize numbers will be on the Facebook post.
At around 7pm on Friday evening we will randomly choose a winner and contact them on Facebook for them to claim their prize!! All our prizes have been pre-numbered and stored in our special 'Friday Freebie' box.... ...it's not too special, just a cardboard box. =/
That's it! Good luck and we'll see your this Friday for our first giveaway!
Regards & Woofs,
The Ollie's Pet Boutique Team