Due to the current situation with Covid-19 worldwide, all orders are suspended for the moment for our own safety & yours. We'll reopen when we can! Jonathan

Your shopping cart is empty!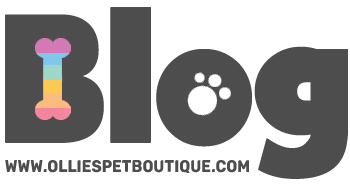 Welcome to the Ollie's Pet Boutique blog! We'll be keeping you up to date on our latest news, product arrivals, offers and discounts plus we'll be posting topical dog related stories and events for your diarys!! #Woof
Recent Articles
---
---
---
---
---
Only One Left: Last Chance Products!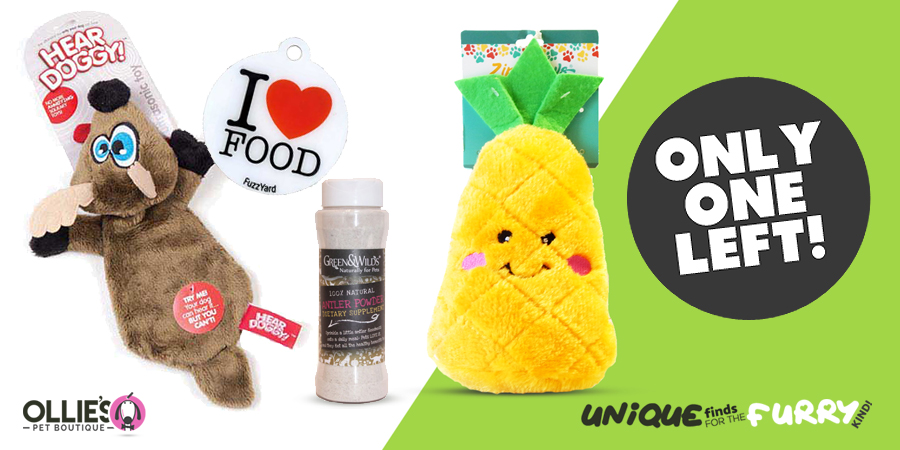 Hello there! We've been getting a few enquiries lately about products that are out of stock. As we do stock 'unique' and 'one of' items sometimes we can't get any more of these back in - though we do try and are always hopeful we can at some point!
We did start to think though of how we could help you guys spot a product you may want and have been putting off purchasing. So we've started to highlight some of our popular products that 'only have one left' instock!. Like the squeaky pineapple dog toy by Zippypaws above. (Penny does have her eye on this one!)
We've add this as well as all products with only one left instock into their own category located here. Shop all our last chance products within this category and watch out for highlighted items on our socials - you could grab an extra discount when they appear! (...Like the Pineapple toy at the moment!)
Regards & Woofs
The Ollie's Pet Boutique Team