Due to the current situation with Covid-19 worldwide, all orders are suspended for the moment for our own safety & yours. We'll reopen when we can! Jonathan

Your shopping cart is empty!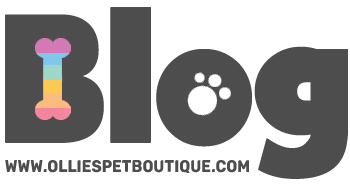 Welcome to the Ollie's Pet Boutique blog! We'll be keeping you up to date on our latest news, product arrivals, offers and discounts plus we'll be posting topical dog related stories and events for your diarys!! #Woof
Recent Articles
---
---
---
---
---
Ollie & Penny's dapper doggie products are finally on the website!

Yes! They've finally arrived! Ollie & Penny's dapper doggie attire have arrived in their new home - Ollie's Pet Boutique! Over the next few weeks Ollie & Penny's rather cute bow ties & bandanas will be arriving instock here on our boutique!
It's been a little bit of a struggle to get our website ready for their arrival but we're back online now and ready for all your orders. You can find all of Ollie & Penny's products in their own pup-up microsite right here. It will include their 'Launch' collection plus their 'Fall/Winter' collection featuring the dapper 'Harrison', 'Dolly', 'Frankie' & 'Hazel' designs; and of course they will have some new designs for 2018 coming out very soon!
All of Ollie & Penny's bow-ties uniquely come with snap-button closure and attach snugly around your dogs collar. Their bandans have a very soft polar fleece reverse and also feature the snap-button closure. You can find out more about their products in detail here.
Do keep an eye on our social accounts over the next few weeks as we'll be posting there when Ollie & Penny's products arrive instock!