Due to the current situation with Covid-19 worldwide, all orders are suspended for the moment for our own safety & yours. We'll reopen when we can! Jonathan

Your shopping cart is empty!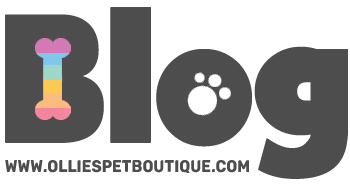 Welcome to the Ollie's Pet Boutique blog! We'll be keeping you up to date on our latest news, product arrivals, offers and discounts plus we'll be posting topical dog related stories and events for your diarys!! #Woof
Recent Articles
---
---
---
---
---
Hello to new brand Green & Wilds!
We've got a new brand alert for you all! Green & Wilds are new to to boutique! We've been keeping an eye on this brand for a while now and we just love their products so much that we knew we had to have them on the new website from its launch!
Green & Wilds produce natural products including dog & cat treats, toys and stag bars! We've started with a few basics from their treat range - we hope you love them as much as we do and we hope to expand on this range in the near future!
Find out more about their products:
Info
1. Luv Hearts Chicken & Liver 75g - e3.90
2. Fish Deli Cubes - 75g - e3.90
3. Ground Antler Powder - 75g - e6.99
4. Bag of Tiddlers - 75g - e3.90
5. Ox Liver Deli Bites - 75g - e6.90
6. Venison Deli BSnacks - 75g - e6.90
Ollie & Penny really love all of these treats! Their favourites, if we had to choose, would be the 'Bag of Tiddlers'. Although very fishy, which might put some people off, they are completely natural and full of goodness for your doggies. They'll munch them down!
All of our Green & Wilds treats are currently part of our 'multi-buy' promotion where you can get extra discounts for the more you purchase! You can see all of our Green & Wilds products on their brand page here or you can add them directly to your shopping cart via the links below!
Regards & Woofs
The Ollie's Pet Boutique Team