Due to the current situation with Covid-19 worldwide, all orders are suspended for the moment for our own safety & yours. We'll reopen when we can! Jonathan

Your shopping cart is empty!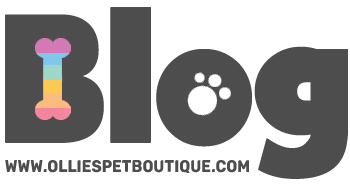 Welcome to the Ollie's Pet Boutique blog! We'll be keeping you up to date on our latest news, product arrivals, offers and discounts plus we'll be posting topical dog related stories and events for your diarys!! #Woof
Recent Articles
---
---
---
---
---
Friday Freebies are here!
This Friday we'll be launching our very first 'Friday Freddie' giveaway on Facebook page here! I'm sure everyone knows what this is and how it works but we 'll give you a quick run down of how we are going to manage it!
Every Friday for the forthcoming few weeks we'll be posting an image (like the one above) on our Facebook page at around midday. All you have to to enter the giveaway each week is to like the post and comment with your dogs name and a number of the prize you'd choose if you win, bettween 1 and 10! Details of the current prize numbers will be on the Facebook post.
At around 7pm on Friday evening we will randomly choose a winner and contact them on Facebook for them to claim their prize!! All our prizes have been pre-numbered and stored in our special 'Friday Freebie' box.... ...it's not too special, just a cardboard box. =/
That's it! Good luck and we'll see your this Friday for our first giveaway!
Regards & Woofs,
The Ollie's Pet Boutique Team