Due to the current situation with Covid-19 worldwide, all orders are suspended for the moment for our own safety & yours. We'll reopen when we can! Jonathan

Your shopping cart is empty!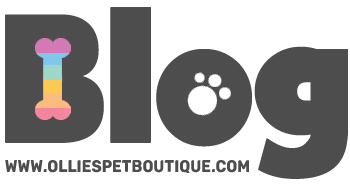 Welcome to the Ollie's Pet Boutique blog! We'll be keeping you up to date on our latest news, product arrivals, offers and discounts plus we'll be posting topical dog related stories and events for your diarys!! #Woof
Recent Articles
---
---
---
---
---
Black Friday Sale! Tik-Tok! Don't Delay!

'Black Friday' is here, the day everyone goes a little nuts for discounts and sales. Well we've gone a little nuts too and will be giving you all a massive 25% OFF across the entire boutique!
As a business we are quite small compared with our bigger competitors & their discounts! But we do try and keep our prices low and offer pawsome customer service and a personal touch. In saying that we do also appreciate all our loyal customers throughout the year and this is why we're giving you this discount! Remember to shop local & small - there will be someone like me doing a little 'happy dance' when we see your order!
Tik-Tok-Tik! Don't delay though, as the discount will be reducing throughout the day - every 3 hours! It starts from 9am and expires at 9pm! We hope you enjoy!
BLACKDOG
*Do note our Black Friday discount code cannot be used in conjunction with any other offer, pennies, or coupon.
Regards & Woofs
The Ollie's Pet Boutique Team